UKISS Technology revealed a unique Pudgy Penguins X GM X Hugware wallets at the recent Huddle event in Singapore.
Held on 16 September 2023 at the Mandala Club, the Singapore Huddle was the most highly anticipated event for Pudgy holders in the country and the region. Even King Penguin, Luca Netz, was there!
The event also marked the grand finale of the epic Token 2049 and Crypto Week. The UKISS Tech team took the opportunity to make the most of the last day by hosting a dinner with the founders of Pudgy Penguins and GM in the same building, at the MORI Japanese restaurant.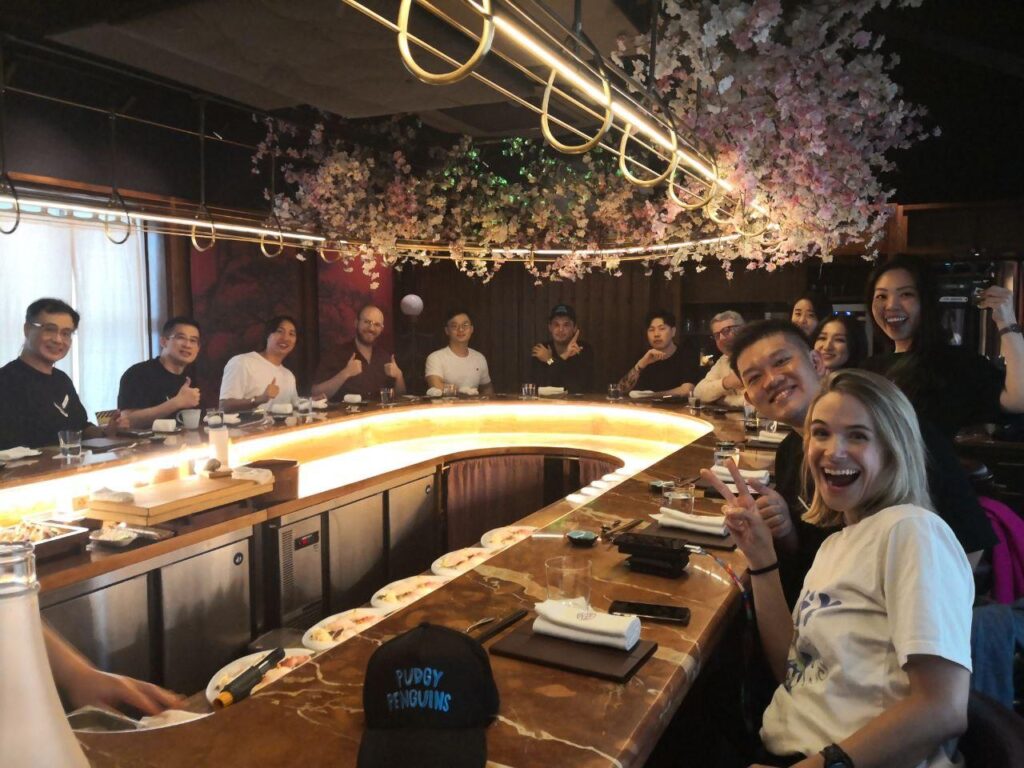 Pudgy Penguins is a popular NFT collection, while Greymarket (GM) is a revolutionary e-commerce platform that allows users to shop online with cryptocurrency. The Pudgy X GM X Hugware phrase-free cold wallets were introduced just in time for the launch of Pudgy Penguin plush toys at Walmart in the United States and online at GM.co. Additionally, UKISS Hugware wallets are also available for purchase on GM.co.
The special edition Pudgy X GM X Hugware wallets are unavailable for public purchase. If you are a Pudgy holder and want to get your hands on one, you can contact Huddle organizers in your region.
Thanks @UKISSTech for the @gmdotco @pudgypenguins wallet, is dope pic.twitter.com/mUXYLDseVB

— DΞX (@dexd0x) September 16, 2023
Pudgy Penguins – NFTs loaded with cuteness
Pudgy Penguins is a collection of 8,888 NFTs featuring cute cartoon penguins that embody values such as love, empathy and compassion. Each penguin has unique traits, including clothing, hairstyles and background colors. Pudgy holders can access exclusive Pudgy experiences, events and Intellectual Property (IP) licensing opportunities. These adorable penguin NFTs are available on the Ethereum blockchain and have a floor price of 5.32 ETH since their creation two years ago in July 2021. The Igloo Company, led by a creative and passionate team of Web3 entrepreneurs, including Luca Schnetzler (@LucaNetz), is behind this project.
GM, let's shop
Greymarket (GM) is a B2C and P2P marketplace that allows users to buy and sell real-world goods using cryptocurrency. The platform offers trustless online transactions with heightened security through blockchain solutions. GM is changing global e-commerce as demand for cryptocurrencies and decentralised economies grow. You can also purchase UKISS Hugware on the website for 169 USDC.