Are you moving your assets out of the Crypto.com exchange? You've come to the right place. This guide compiles the steps you'll need to safely transfer your coins and tokens from Crypto.com to your Hugware and UKISS Wallet.
Before proceeding, ensure that you have your UKISS Wallet addresses set up. If you're unsure what a wallet address is and how to obtain them correctly, you should read our article, "How to transfer coins and tokens correctly with UKISS Hub."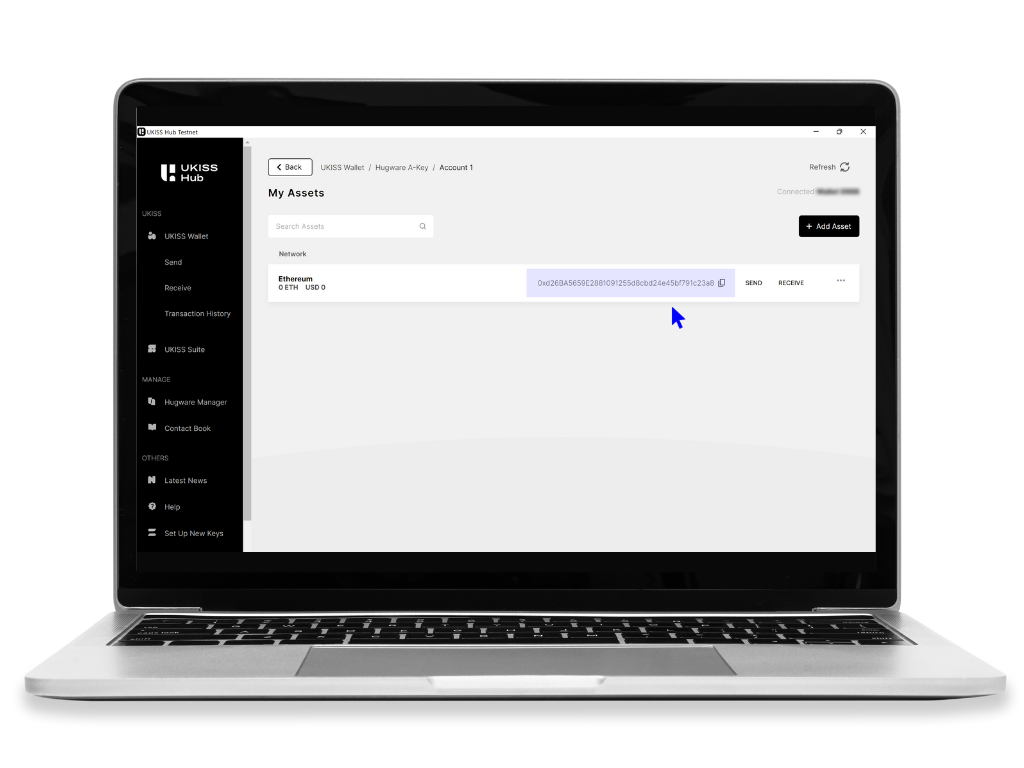 Those who want to move assets out of the Crypto.com exchange must whitelist or register the UKISS Wallet address you are sending your funds to. This is a requirement for the platform. Follow the steps below to whitelist your address.
How to whitelist my UKISS Wallet address on Crypto.com
                     
Launch the Crypto.com app on your mobile phone, go to the "Accounts" tab, and select Crypto Wallet.

Click

Transfer

.

Select

Withdraw

.

Select

External Wallet

.

Look for the plus (

+

) icon on the top right corner and click on it. 

Select

Wallet Address

.

Select the cryptocurrency of your funds. 

Confirm the network of your asset and fill in the relevant details, starting with the wallet address. (

Tip

:

Try scanning the QR code of your address by clicking

Receive

on UKISS Wallet.

)

If you're the owner of the wallet address, you may check the box provided in the Crypto.com app. Doing so will automatically reveal your name under "Recipient's Name." 

For Wallet Type, select Non-Custodial Wallet. After that, give your wallet a name and click Continue. You should be able to see the newly added address in your Withdrawal Whitelist.
Transferring funds out of Crypto.com
To start transferring funds out of Crypto.com, go to your Withdrawal Whitelist and look for the network address you are transferring funds to.

⚠️: Check that the network is correct, as failure to do so will lead to a loss of funds. Crypto.com categorizes and labels each address according to networks. 

Once the address is confirmed, click Withdraw.

Type in the amount you would like to transfer and click

Withdraw

again. (Note: The app will not allow you to proceed if you have insufficient balance.) 
We hope this article helped you transfer your assets safely. Got a question or request for more content? Leave us a comment, below.