You're reading this week's round-up of the hottest news in crypto, blockchain, and non-fungible tokens (NFTs). Let's start!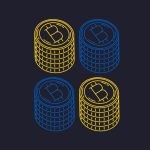 Ukraine raises US$54 million in cryptocurrency donations
The crypto community has been shoring up support for Ukraine as it battles against the ongoing Russian invasion. The country raised over US$54 million worth of donations in cryptocurrencies like Bitcoin and Ether, blockchain analytics firm Elliptic said. Some of the donations also came in the form of NFTs. One of which was of the Ukrainian flag that reportedly raised US$6.75 million. 
Meanwhile, a campaign by the Ukrainian government received backlash for cancelling token rewards to donors. The airdrop was shelved after the campaign achieved around US$9 million in donations.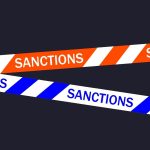 Crypto world responds to US sanctions
The crypto world appears to be grappling with how it should respond to sanctions. Users of the MetaMask crypto wallet were among those affected by the United States' decision to ban Americans from doing business with Russia. Some in Iran have also complained of being barred from the OpenSea NFT marketplace after the platform updated its list of banned countries. 
Thousands download data-stealing app 
An Android banking trojan designed to steal data reportedly emerged in Google Play recently. The trojan is disguised as a fake in-app update, according to Cleafy, which provides online fraud management solutions. Users who download the "QR Code & Barcode – Scanner" app will be prompted to download an add-on containing the trojan, known as TeaBot. The app has already achieved over 10,000 downloads.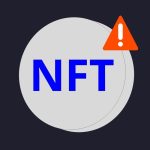 Hackers steal NFTs from Treasure Marketplace 
Hackers stole hundreds of NFTs from Treasure Marketplace. Most of the NFTs were part of the Smol Brains and Legions collections, two of the most valuable ones on the platform. The hackers were said to have manipulated their prices, allowing them to buy the NFTs in 0 MAGIC tokens. 
That's all for this week's round-up. Have a good weekend, everyone!