We're seeing major crypto-related developments in politics this week, from the USA, to Thailand, and even South Korea. Huddle up, folks! You're reading this week's hottest news in crypto, blockchain, and NFTs.
Thailand relaxes tax rules for digital asset investments
Southeast Asia's second-largest economy for cryptocurrency trading this week relaxed tax rules for digital asset investments. 
The Thai cabinet has approved a tax exemption for trading on authorised cryptocurrency exchanges. The exemption will be effective for more than a year, from April to December 23. It will also cover the trading of digital currencies of Thailand's central bank.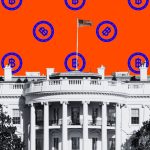 Joe Biden puts out executive order on cryptocurrencies
US President Joe Biden has put out an executive order on cryptocurrencies. The order calls on the US government to examine the risk and benefits of digital currencies, including exploring a digital version of the dollar. 
The highly anticipated executive order covers six key areas: consumer protection, financial stability, illicit activity, the country's global competitiveness, financial inclusion, and responsible innovation. 

Limewire is back!
Remember Limewire? It's a familiar name among people who lived through the rise – and fall – of illegal music downloads. 
The shuttered file-sharing platform is set for a comeback as a music-focused NFT marketplace. The company's return takes place more than a decade after it was forced to close following a legal battle with America's recording industry.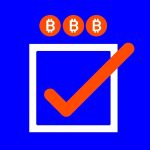 Crypto's unusual spotlight in South Korea's elections
South Korea has found the country's next president – and he appears to be a cryptocurrency advocate. 
Conservative Party candidate Yoon Suk-Yeol beat his opponent from the ruling Liberal Party by less than one percentage point. Both candidates took on crypto-friendly stances to appeal to young voters, with Yoon promising to deregulate the crypto industry when he becomes president.