Goooodddd Friday, folks! Twitter is taking over the Web 3 headlines this week, starting with prolific crypto advocate Elon Musk offering to purchase the social media company. At the same time, founder Jack Dorsey's multimillion-dollar NFT tweet flopped in value. 
You're reading a round-up of the hottest news in crypto, blockchain, NFTs, and the metaverse, brought to you by UKISS Technology. Let's start!
Elon Musk offers to buy Twitter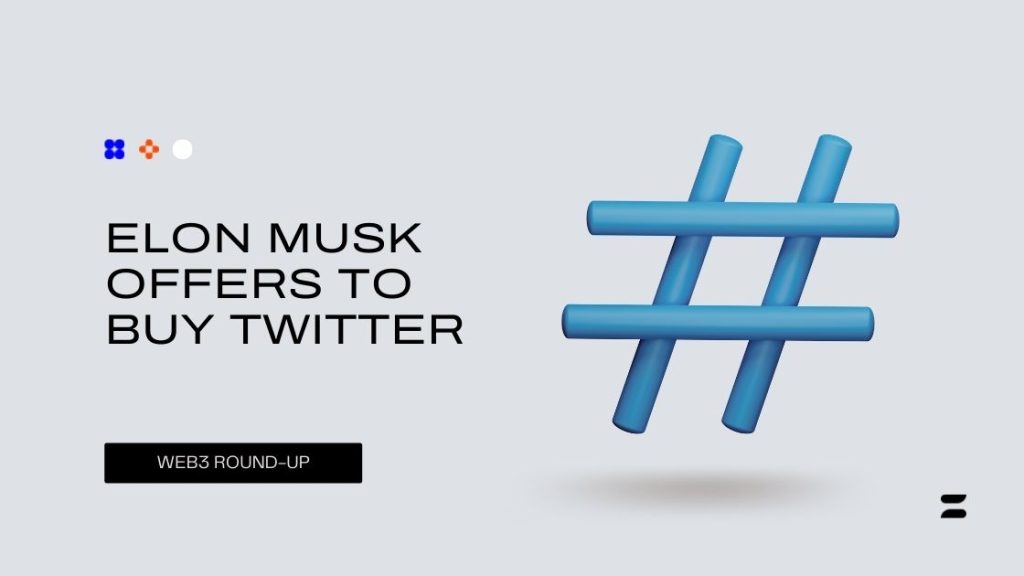 Elon Musk is offering to buy Twitter at $54.20 per share. 
In a letter to Twitter, the crypto investor expressed his interest to take Twitter private so that it can become a platform of free speech. He believes that the current management is blocking the company's full potential. 
The Tesla CEO's $43 billion offer to purchase Twitter comes a week after a regulatory filing showed that he had accrued a 9.2% stake in the company. Musk said he would reconsider being a shareholder if the board rejected his offer. 
Twitter has been the go-to platform for Web 3 supporters to shill crypto, NFTs, and blockchain projects. Musk also uses the platform to promote Dogecoin. 
Jack Dorsey's NFT tweet struggles to sell
The world's first tweet now costs only a fraction of what it was worth last year. 
The tweet by Twitter founder Jack Dorsey sold for $2.9 million as an NFT. This week, the buyer, identified as Iranian entrepreneur Sina Estavi, struggled to sell it on the OpenSea NFT marketplace. As of Apr. 15, the highest bid for the tweet was only $10,887.
Estavi announced his decision to sell the NFT on Apr. 7. He said he would donate 50% of the proceeds to charity, which he expected would hit at least $25 million. 
The tweet was posted to Twitter on Mar. 21, 2006 with the caption: "just setting up my twittr."
US blames North Korean group for $650M crypto heist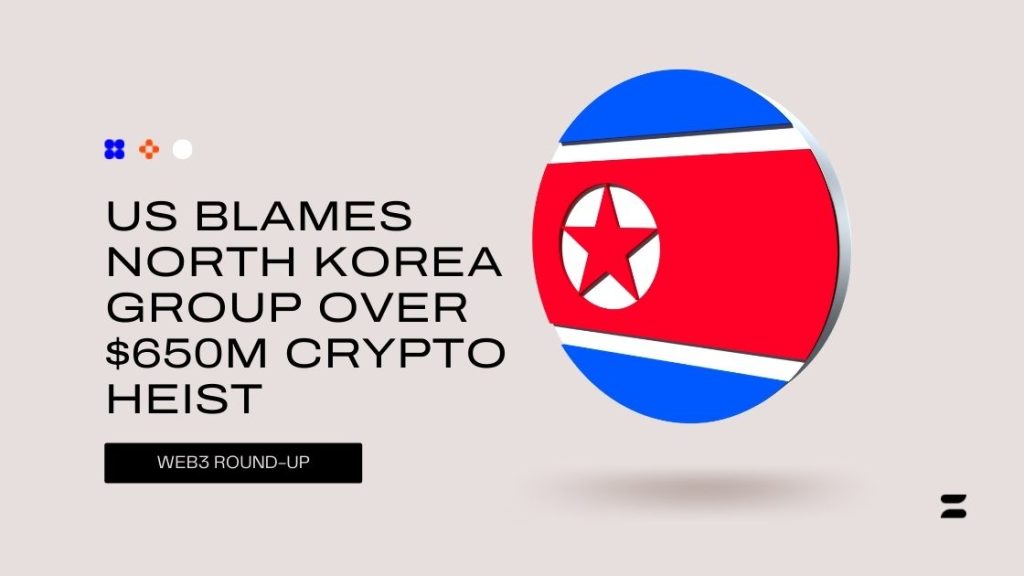 The US Treasury Department blames North Korean hackers for stealing $650 million from Axie Infinity users. 
The department updated its North Korean sanctions on Thursday. The specially designated nationals list now includes the Lazarus Group and the wallet address allegedly containing most of the stolen funds. 
Lazarus has ties with the North Korean intelligence agency, according to crypto investigation group ChainAnalysis. The same group was behind the 2014 Sony Pictures hack, leaking The Interview comedy movie starring Hollywood actors Seth Rogen and James Franco. The film was set in North Korea and featured actor Randall Park playing the role of leader Kim Jong-un. 
On March 29, hackers got away with $650 million worth of cryptocurrencies after targeting the Ronin network, an Ethereum sidechain providing a bridge for Axie Infinity gamers to transfer crypto in and out of the platform. The bridge remains closed to users while developers beef up security measures. 
Meta may charge nearly 50% for digital asset sales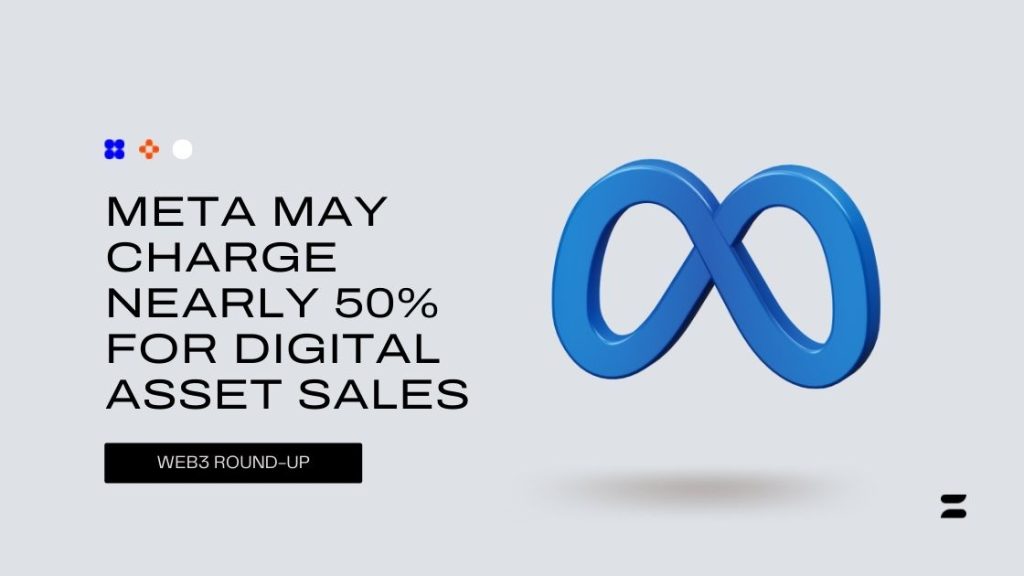 Facebook's parent company Meta will take a nearly 50% cut on digital asset sales in Horizon Worlds. Such digital assets could include NFTs. 
Meta announced Thursday that it was letting creators sell digital assets on the virtual reality platform. It later told reporters that it would take an overall cut of up to 47.5% per transaction, covering a hardware platform fee of 30% for sales through the Meta Quest Store and a 17.5% fee for using Horizon Worlds.  The Meta Quest Store sells apps and games compatible with Meta's virtual reality headsets.