NFT gaming is a popular way of collecting NFTs while playing games online. It allows players to earn tokenised digital assets by spending their time playing blockchain-based games.
These assets depend on the nature of those games. They include characters, avatar skins, skills, weapons, and virtual land. If a player quits the game, the individual can go on to sell those NFTs in the marketplace for a higher price. An example is the Angel Axie creature from the Pokemon-style game Axie Infinity, which costs over $4 million. 
Many blockchain-based games also allow players to earn cryptocurrencies within the game, hence the term "play-to-earn." The more you play, the more you can earn. But don't quit your day jobs just yet because this space is still volatile and risky. Gas fees are still required.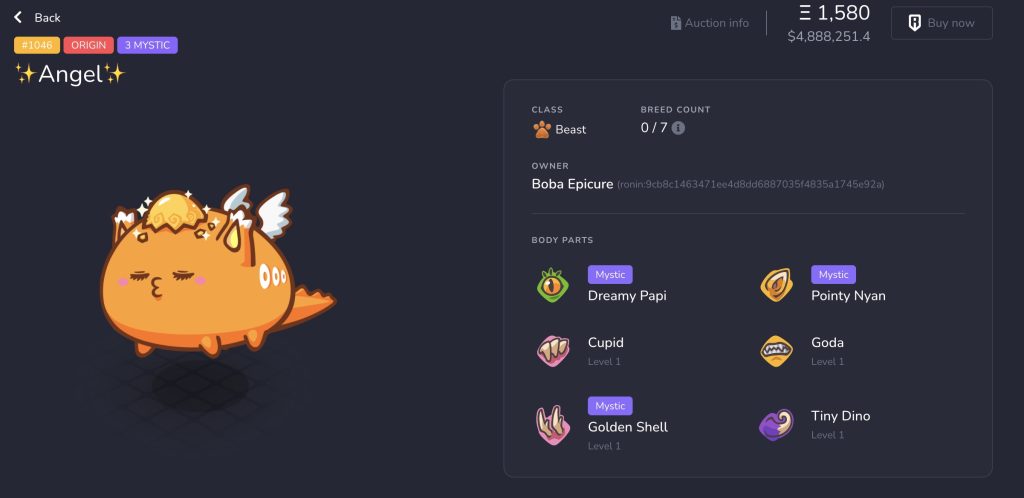 What are NFTs?
Non-fungible tokens, or NFTs, are non-interchangeable units of data stored on a blockchain. They represent a variety of assets such as music, art, and videos. In the gaming world, NFTs can serve multiple purposes in the game. If you're playing Townstar, for example, which is a crypto version of the popular Farmville game, buying a Water Tower NFT can make it easier for you to water crops in your digital farm. That's if you have 2,300 GALA or $456 to spare. GALA is Townstar's cryptocurrency.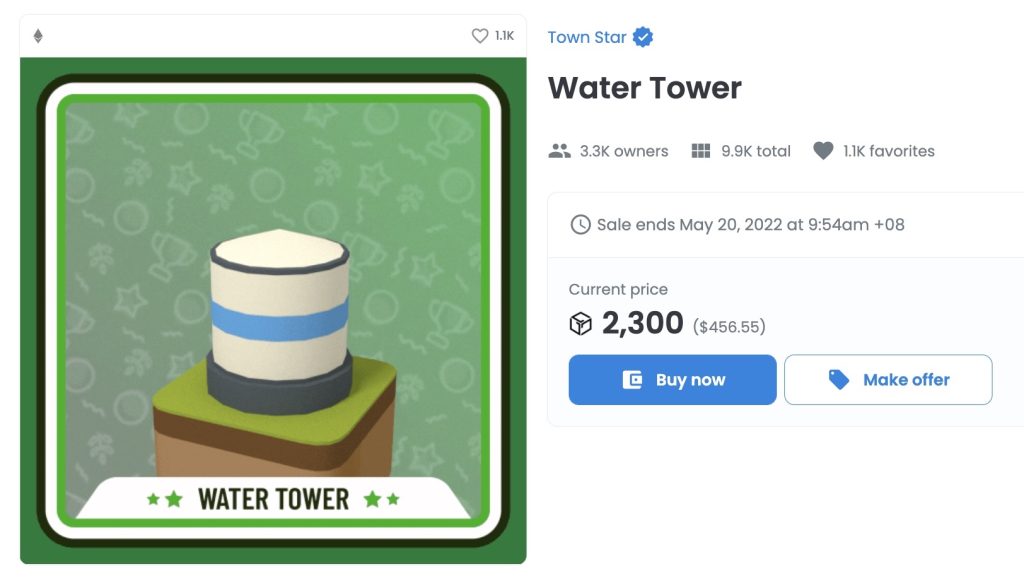 How do NFT games work?
Games that use NFTs and cryptocurrencies have to exist on a blockchain. Axie Infinity, for example, is built on Ronin, which is an Ethereum-linked sidechain. The Mobox GameFi platform is on the Binance Smart Chain; Townstar is on the Ethereum blockchain, and My Neighbor Alice is on the Chromia blockchain.
The mechanism of each game varies depending on the nature of those games. We've summarised some of them below:
My Neighbor Alice
My Neigbor Alice is a multiplayer farming game inspired by Animal Crossing. Players buy and own a plot of land where they grow crops, build a home, and beautify them however they like. There are many NFT assets that players can purchase with Alice tokens, such as veggies, decorations, and cosmetics to tweak the look of their avatars. 
Players can also earn Alice Tokens within the game and use the tokens for staking or participating in governance. 
MOBOX
Mobox is a cross-platform GameFi metaverse that combines NFT gaming with yield farming. 
Players purchase Mobox NFTs, also known as MOMOs, through mystery box releases on the Binance NFT marketplace and use them to farm, battle and earn cryptocurrency rewards. Players can also stake MOMOs to farm MBOX tokens or use them as collateral. All MOMOs are interoperable across multiple games in the Mobox metaverse.
AXIE INFINITY
Well known among the cryptocurrency community, Axie Infinity is a Pokemon-inspired money-making game where players battle, breed, and trade creatures called Axies. The game encourages players to pit their Axies against each other in exchange for an in-game currency called Small Love Potions (SLP). Additionally, each Axie is also an NFT that can be bought or sold on NFT marketplaces.
ILLUVIUM
Illuvium is a blockchain-based role-playing game that's about to be released. 
In Illuvium, players travel through a fantasy world while capturing creatures known as Illuvials, which are issued as NFTs and can be traded in a marketplace. Each Illuvial has varying strengths and weaknesses. They grow more powerful when players use them to win battles and complete quests. 
ALIEN WORLDS
Alien Worlds lets players compete in virtual space missions across seven different planets, each acting as a decentralised autonomous organisation or DAO. Players stake Trilium (TLM), the in-game cryptocurrency, to vote in elections or increase the reward pools of the respective Planet DAO. During the space missions, gamers play with a variety of NFTs, including tools and weapons. Those who complete a mission receive a "Mission" NFT.
That wraps up your quick introduction to NFT gaming. There are many more to explore in this space, such as gaming guilds and other aspects of GameFi. Remember to keep your crypto assets secure. If you're looking for a crypto hardware wallet, the soon-to-be-released UKISS Hugware® provides secure offline storage of your private keys with an easy breezy wallet recovery process.